The Ten Biggest Landlord Mistakes
Are You Practicing Any of These Bad Landlording Habits ?
1. Landlords fail to adequately screen their prospective tenants.
Whether you rent through a real estate agent or not, you should always require a prospective tenant to fill out a rental application. Always check with previous landlords (plural), not just the one that they are trying to leave. Inquire about conduct, payment history and tenant damage. For more guidance on how to screen a prospective tenant, click on the "screening tenants" link on the left.
P.S.- If you don't have your own rental application you can click on the link to the left and get one of those too. 
2.Landlords do not familiarize themselves with the local and state laws

You cannot manage your property effectively without knowing the landlord/tenant laws in your area. This negligence will come back to haunt you Big Time! At bare minimum, you should familiarize yourself with your local building codes and Fair Housing Laws.
3.Jumping into property management without knowing anything about it.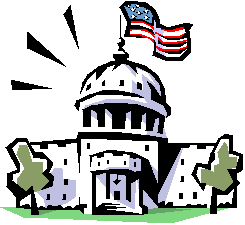 Buying a rental property is only the first step. Managing people is not an easy task. You should keep abreast of laws that affect you as a landlord, read newsletters, or even attend classes. And most importantly, try to communicate with people in a professional manner that will not provoke anger or vindictiveness. For books and software on property management, visit our Landlord's Library. 
4.Landlords are poor record keepers
Bad record keeping can result in lost tax advantages, lost profits, and a lost case if you end up in landlord/tenant court. This is especially important for the small property owner, who most likely does not employ a property manager. Learn how to keep good, accurate records. Buy a property management system if necssary.
5.Landlords do not run their rentals like a business.
And isn't this a business? Are you not in the service of providing housing? Does your mortgage company allow you to miss payments, or pay late without a penalty? Can you go into a store and walk out without paying for merchandise because you had personal problems this month? I don't think so! Learn how to run your business like a business. Get Organized. Buy a property management system.
6.Landlords fail to perform preventive maintenance.


Don't wait until something breaks to fix it. Chances are, it will cost you more money and more aggravation. Ever heard the saying "an ounce of prevention is worth a pound of cure"? Check your property regularly and stay on top of the minor repairs. This also helps to keep a good tenant happy.
7.Landlords hire the wrong people to work for them trying to save money
Hiring someone to do repairs, maintenance and improvements can be the best option in the long run. Hire a professional, get warranties and guarantees and you will never regret it. Hiring someone based on price may end up costing you double. Get referrals from friends or other landlords. Or join Angie's List.
8.Landlords neglect to improve their property

​
Capital improvements always bring excellent dividends to the owner, not to mention added value should you ever want to sell. Also, keeping a good tenant comfortable is a good thing to do.
P.S- Do you know that there are lots of government programs that will provide grants or financial subsidies to landlords whose tenants meet certain income criteria? As a member of L.A.W. we will keep you informed of the many government programs that you may be eligible for and tell you where and how to apply.
9.Landlords do not exchange information with other landlords
You would be surprised how much you can learn from talking to other landlords, especially those from your own area. Networking is very valuable.
P.S. – As a member of the Landlord Association of Westchester you will be able to network with other landlords online in our forum and via classified ads. Looking to buy or sell property? Put an ad in our classified section. If you are a contractor, electrician, plumber, or have any other trade or skill, you can market your business here in the classified section. And, you can find help when you need it as well. Helping each other can be very beneficial.
10.Landlords get involved in subsidy programs that they know nothing about.
If you accept tenants from subsidy programs, like Section 8, Emergency or Transitional Housing, or Shelter Plus Care, you should understand how these programs work, who's paying you, and what your responsibilities are. Don't wait for something to go wrong before you start asking questions.
And there you have it! If you are practicing any of these bad landlording habits, start making a conscious effort to change your ways. It will make life easier for you. We're here with the information you need to get started.